BARN DANCE CALLER HIRE–HOE DOWN CALLER HIRE– SQUARE DANCE CALLER HIRE- LINE DANCE INSTRUCTOR HIRE–BARN DANCE BAND HIRE—CEILIDH BAND HIRE–AMERICAN BARN DANCE BAND HIRE–WESTERN THEMED EVENTS
For hire in the following areas–
LONDON. HOME COUNTIES, HERTFORDSHIRE, BUCKINGHAMSHIRE, BEDFORDSHIRE,KENT, ESSEX, SURREY, HAMPSHIRE, EAST SUSSEX, WEST SUSSEX, OXFORDSHIRE,WILTSHIRE, CAMBRIDGESHIRE MIDLANDS, WEST MIDLANDS, EAST MIDLANDS NORTHAMPTONSHIRE, LEICESTERSHIRE, DERBYSHIRE, STAFFORDSHIRE, WARWICKSHIRE, GLOUCESTERSHIRE,  AVON
FULL TIME PROFESSIONALS WITH THE EXPERIENCE TO MAKE YOUR EVENT SUCCESSFUL  100 PER CENT RELIABLE–WE WONT LET YOU DOWN
BEWARE CHEAP OFFERS    BARN DANCE CALLER HIRE  and  LINE DANCE CALLER HIRE  LINE DANCE INSTRUCTOR HIRE   IN THE SOUTH OF ENGLAND AND MIDLANDS
Hire one our experienced  Barn Dance Caller Professionals
Barn Dance and Line Dance Caller Direct helps you organize a successful BARN DANCE and or SQUARE DANCE  LINE DANCE  OR COUNTRY & WESTERN THEMED EVENT
ANY Social or Wedding can use the BARN DANCE OR LINE DANCE  style of Entertainment for Dancing in ANY Hall, Barn, House or Hotel.         YOUR EVENT can become a FUN BARN DANCE OR FUN LINE DANCE  evening making it what everyone wants.
A BIG SUCCESS TO REMEMBER FOR A LONG TIME.
Even if you have never tried to organize a Barn Dance event—just relax! WE CAN HELP YOU–USE OUR EXPERIENCE. See 'How we can help?'
With the experience of our EXPERIENCED BARN DANCE CALLER / SQUARE DANCE CALLER/LINE DANCE CALLER  and PRESENTERS using Professional Sound Systems to play music and take your guests through the steps your Barn Dance will go with a real SWING very quickly.
For hire in the following areas–LONDON. HOME COUNTIES, HERTFORDSHIRE, BUCKINGHAMSHIRE, BEDFORDSHIRE, KENT, ESSEX, SURREY, HAMPSHIRE, EAST SUSSEX, WEST SUSSEX, OXFORDSHIRE,WILTSHIRE, CAMBRIDGESHIRE, MIDLANDS, WEST MIDLANDS, EAST MIDLANDS,NORTHAMPTONSHIRE, LEICESTERSHIRE, DERBYSHIRE, STAFFORDSHIRE, WARWICKSHIRE, GLOUCESTERSHIRE,  AVON
How much does it cost to Hire a Barn Dance Caller/ Line Dance Caller Or Wild West Band?
Prices to Hire a Barn Dance Caller/ Line Dance Caller Or Wild West Band can Vary depending Upon – Where the event is being held – How many hours are required and – The Package required. Please feel free to fill out the relevant Contact Quote Form below and we will send you a quote –
OR CALL US ON 01832 731895 
USEFUL INFORMATION FOR EVENT ORGANISERS THINKING OF HOLDING    BARN / SQUARE
DANCES/LINE DANCES
Holding a BARN DANCE OR LINE DANCE  is one of the best ways of solving your entertainment problem if you have to cater for people of varying ages and abilities. The ONLY form of Entertainment that can get IMMEDIATE AND INSTANT audience involvement and FUN without any previous dancing experience, skill or rhythm is a BARN DANCE OR LINE DANCE.
A big advantage of a Barn Dance/Line Dance is that you get the ULTIMATE SOCIAL MIXING EXPERIENCE—simple and easy Dances are generally used to encourage beginners and those who have not been to a Barn Dance before.
A Barn Dance or Line Dance is absolutely ideal for people who have little or no Dancing skills because most of the movements are natural to all of us—like linking your arm with someone else or holding hands to form a circle, you see these things happening every day— for example in a School playground.
Generally the Dances and movements used at a Barn Dance are hundreds of years old and have been passed down through generations, CONTINUING TO BE POPULAR because they are easy to use, simple and fun.
For hire in the following areas–   LONDON. HOME COUNTIES, HERTFORDSHIRE, BUCKINGHAMSHIRE, BEDFORDSHIRE,KENT, ESSEX, SURREY, HAMPSHIRE, EAST SUSSEX, WEST SUSSEX, OXFORDSHIRE,WILTSHIRE, CAMBRIDGESHIRE,MIDLANDS, WEST MIDLANDS, EAST MIDLANDS, NORTHAMPTONSHIRE, LEICESTERSHIRE, DERBYSHIRE, STAFFORDSHIRE, WARWICKSHIRE, GLOUCESTERSHIRE,  AVON

LONDON, ESSEX, KENT, SURREY, CAMBRIDGESHIRE, OXFORDSHIRE, MIDLANDS, EAST ANGLIA, NORTHAMPTONSHIRE, SUFFOLK, NORFOLK,  HERTFORDSHIRE, BUCKINGHAMSHIRE, BEDFORDSHIRE, HAMPSHIRE, BERKSHIRE, MIDDLESEX AND SE ENGLANDRODEO BULL HIRE, BUCKING BRONCO HIRE, SIDE STALL HIRE, WESTERN THEMED PARTY HIRE, FUN CASINO HIRE/ LAS VEGAS, FUN DAY INFLATABLES AND GAMES FOR ADULTS AND KIDS HIRE, BARN DANCE/ LINE DANCE HIRE, DJ/MOBILE DISCO HIRE 
WE ARE ALSO RODEO BULL AND WILD WEST PARTY SPECIALISTS
Hire a RODEO BULL/ Bucking Bronco/ Western Themed Party and make your event one to remember. A Rodeo Party can be held in most locations. The BUCKING BULL works exactly the same as the RODEO SHEEP Spinning and Bucking till the Rider falls off. When you Hire a Rodeo Bull Party or Wild West Party the Clothing can be casual and for an authentic evening Straw or Cowboy Hats and colourful Check Shirts always brighten up the Party. If the guests are dressed up Wild West style this gives you an excellent reason for presenting PRIZES to the best dressed Lady/Gent OR Boy/Girl, in addition to a PRIZE for the Longest Rodeo Bull Ride.
If you would like to Hire the Rodeo Bull we can help you organize a successful RODEO BULL EVENT. We also offer Entertainments for a WILD WEST PARTY, FETES/ SUMMER PARTIES or COUNTRY & WESTERN THEMED EVENTS.
We offer the Hire of Upmarket Top Quality Rodeo Bulls/ Bucking Broncos/Side Stall Hire and various other entertainments and travel to functions throughout the Country.
HIRE THE CORK SHOOTING GALLERY OR ANY OF OUR IMPRESSIVE SIDE STALLS. A FANTASTIC ADDITIONAL ENTERTAINMENT TO ADD TO ANY PARTY.
Hire the Rodeo Bull and add the Impressive Cork Shooting Gallery or a Selection of Side Stalls (all manned with 30 good quality Prizes) to your Party. The Side Stalls available Include the Cork Shooting Gallery, Tin Can Alley, Wheel Of Fortune, Hit The Jackpot, Cactus Hoopl or Coconut Shy
and always keep your guests Entertained.
ADULT & KIDS PRIZES FOR THE SIDE STALLS
We have a Fantastic Selection of Side Stall Prizes to Impress your guests. We have Wild West Bow and Arrows & Gun Sets with a Sheriff Badge for Western Themed events to Teddy Bears & Rag Dolls for a variety of  Themed Events. The Side Stall prizes generally cater to all age groups from very young kids to Teenagers and Adults. For the Kids Prizes, we have a selection of Educational Games, Books and Puzzles.
CORK SHOOTING GALLERY SIDE STALL
CORK SHOOTING GALLERY SIDE STALL
WILD WEST PROPS – TOWN SCENE BACKDROP PHOTOSHOOT AREA  WILD WEST CART AND CANNON WITH PROPS
WE HAVE A FANTASTIC SELECTION OF WILD WEST PROPS AND GAMES PACKAGES TO MAKE YOUR PARTY A COMPLETE SUCCESS
WILD WEST PACKAGE 1 
Rodeo Bull  (manned) Trophy for Winner
Cork Shooting Gallery Package (manned) 30 Quality Prizes
Gun Sets – Bow & Arrows – Bears – Toys & More
Pictures of Rodeo Bull Riders + Various other Pictures of Your Event take by the Rodeo Bull Operator & sent after the event of Google Photos in a Gallery
I am a keen Photographer and Take a Fantastic Variation of Pictures at your Wild West Event
Wild West Scene Setters x 4  (includes 4 x Cacti, Wagon Wheels,
Wild West Signs), Hang Mans Noose, 2 x John Waynes on Wooden Stands, 1 x Wooden Saloon Picture Peek a Boo Area, WOODEN JAIL
Horse Shoe Throw, 12 ft by 8ft American Themed Backdrop
Flags on Poles x 4, Cactus Hoopla Game
Extra Large Blow Up Wild West Marquee if required
PHOTO SHOOT AREA – INCLUDES 20FT SALOON BACKDROP, WILD WEST FRAMES & PROPS
WILD WEST RODEO BULL MARQUEE WILD WEST SWINGING DOORS ON THE GOLDEN NUGGET SALOON WILD WEST RANCH WILD WEST PACKAGES WILL WEST PROPS BACKDROP
AREAS WE TRAVEL TO BARN DANCE HIRE, LINE DANCE HIRE AND COUNTRY AND WESTERN THEMED EVENTS
London – City of London, Croydon, Islington, Camden, Barnet, Bromley, Ealing, Enfield, Sutton, Islingdon, Hounslow, Hillingdon, Greenwich, Ealing, Bexley, Barking Essex – Chelmsford, Colchester, Basildon, Harlow, Grays, Clacton, Benfleet, Brentwood, Billericay, Rayleigh, Maldon, Epping, Tiptree Surrey – Elmbridge, Epsom & Ewell, Guildford, Mole Valley, Reigate & Banstead, Runnymede, Spelthorne, Surrey Heath, Tandridge, Waverley, Woking, Croydon Kent – Gillingham, Maidstone, Chatham, Ashford, Royal Tunbridge Wells, Margate, Dartford, Gravesend, Folkestone, Sittingbourne, Canterbury, Ramsgate, Rochester, Sevenoaks, Northfleet, Faversham Hertfordshire – Watford, St Albans, Hemel Hempstead, Stevenage, Cheshunt, Welwyn Garden City, Bishop Stortford, Hoddesdon, Letchworth, Harpendon, Bushey, Tring, Rickmansworth, Berkhamsted Middlesex- Brentford, Edgware, Enfield, Harrow, Hayes, Ruislip, Uxbridge, Wembley, Harefield, West Drayton, Perivale Cambridgshire – Cambridge, Wisbech, Huntingdon, March, Saint Neots, Ely Soham, Histon, Warboys, Buckden, Witchford  Buckinghamshire – High Wycombe, Aylesbury, Amersham, Chesham, Marow, Wendover, Buckingham, Beaconsfield, Winsow, Aston Clinton, Cheddington Bedfordshire – Bedford, Dunstable, Leighton Buzzard, Luton, Biggleswade, Cranfield, Maulden, Kensworth
WE HAVE ALL SORTS OF ENTERTAINMENTS FOR HIRE FROM OUR SISTER SITE RODEO BULLS DIRECT – 
PLEASE CLICK ON THE ENTERTAINMENT LINK BELOW TO
GET INFORMATION ON YOUR ENTERTAINMENT
NEW FOR 2019 
DOLLYWOOD    9 TO 5   BARN AND LINE DANCE PARTY HIRE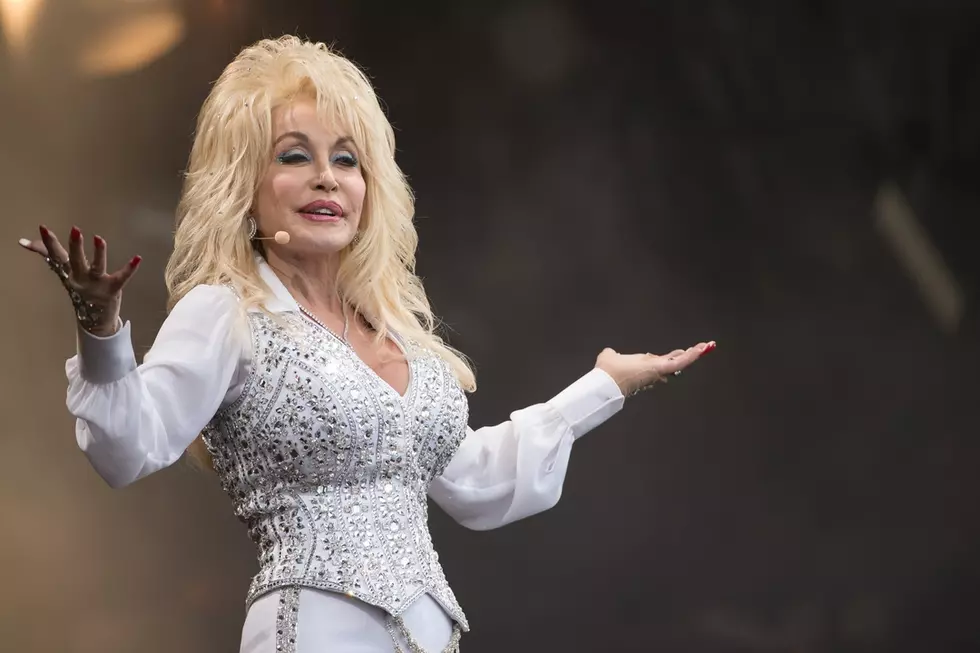 NOW AVAILABLE EXCLUSIVELY FROM CALLER DIRECT
DOLLY PARTON PARTY, including hits from Dolly 9 to 5 , Islands in the Stream etc. 
INSTRUCTED BARN, SQUARE AND LINE DANCING 
COLOURED LIGHTING
Dolly Rebecca Parton (born January 19, 1946) is an American singer, songwriter, multi-instrumentalist, record producer, actress, author, businesswoman, and philanthropist, known primarily for her work in country music. After achieving success as a songwriter for others, Parton made her album debut in 1967 with Hello, I'm Dolly. With steady success during the remainder of the 1960s (both as a solo artist and with a series of duet albums with Porter Wagoner), her sales and chart peak came during the 1970s and continued into the 1980s. Parton's albums in the 1990s sold less well, but she achieved commercial success again in the new millennium and has released albums on various independent labels since 2000, including her own label, Dolly Records.
Parton's music includes 25 Recording Industry Association of America (RIAA)-certified gold, platinum and multi-platinum awards. She has had 25 songs reach No. 1 on the Billboard country music charts, a record for a female artist (tied with Reba McEntire). She has 41 career top-10 country albums, a record for any artist, and she has 110 career charted singles over the past 40 years. She has garnered nine Grammy Awards, two Academy Award nominations, ten Country Music Association Awards, seven Academy of Country Music Awards, three American Music Awards, and is one of only seven female artists to win the Country Music Association's Entertainer of the Year Award. Parton has received 47 Grammy nominations.
In 1999, Parton was inducted into the Country Music Hall of Fame. She has composed over 3,000 songs, including "I Will Always Love You" (a two-time U.S. country chart-topper, as well as an international pop hit for Whitney Houston), "Jolene", "Coat of Many Colors", and "9 to 5". She is also one of the few to have received at least one nomination from the Academy Awards, Grammy Awards, Tony Awards, and Emmy Awards. As an actress, she has starred in films such as 9 to 5 (1980) and The Best Little Whorehouse in Texas (1982), for which she earned Golden Globe nominations for Best Actress, as well as Rhinestone (1984), Steel Magnolias (1989), Straight Talk (1992) and Joyful Noise (2012).
VARIOUS ENTERTAINMENTS IN THE TABS BELOW
PLEASE  CLICK ON ACCORDINGLY
RODEO BULL HIRE PACKAGE
BARN DANCE CALLER
FUN CASINO HIRE VEGAS HIRE
LINE DANCING HIRE
SIDE STALL HIRE
HAWAIIAN PARTY